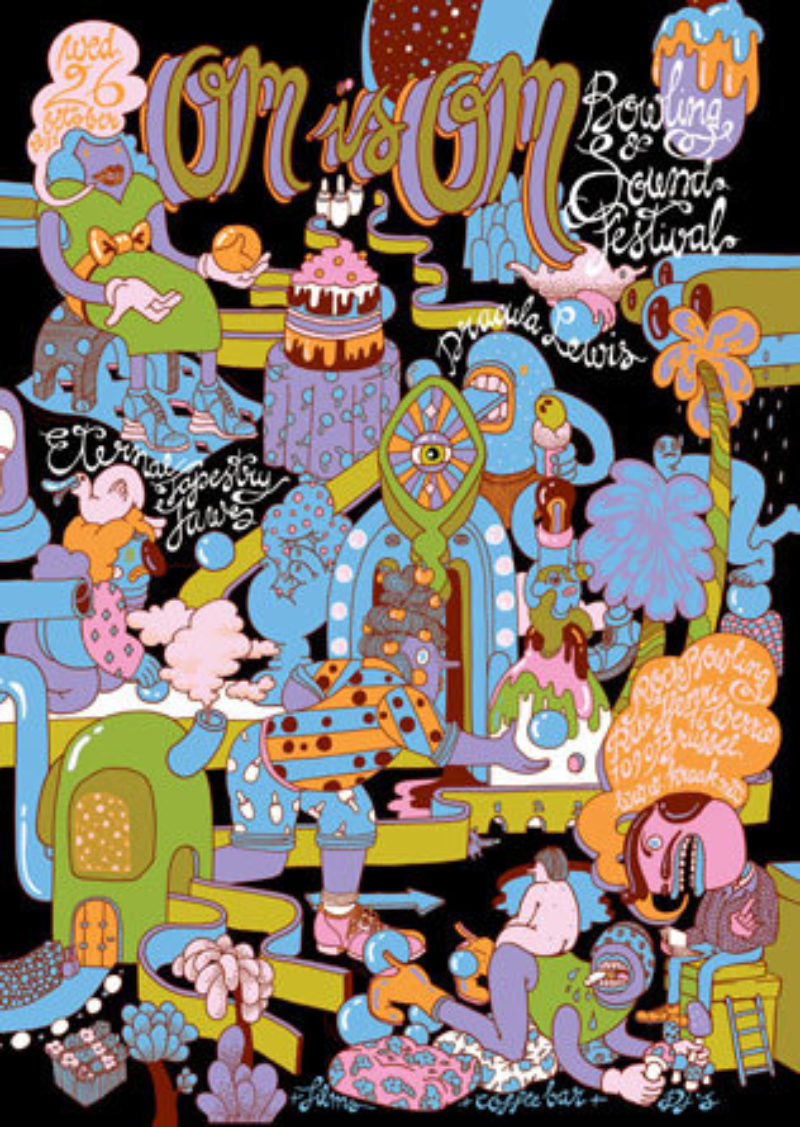 Wed. 26 October 2011
Rock Bowling Jette

Doors at 22:00
Om Is Om Bowling & Sound festival
Eternal Tapestry (US), Dracula Lewis (RO), Jaws (US), Desert Heat feat. Steve Gunn (US/IR)
Curated by Silver Ghosts & Music City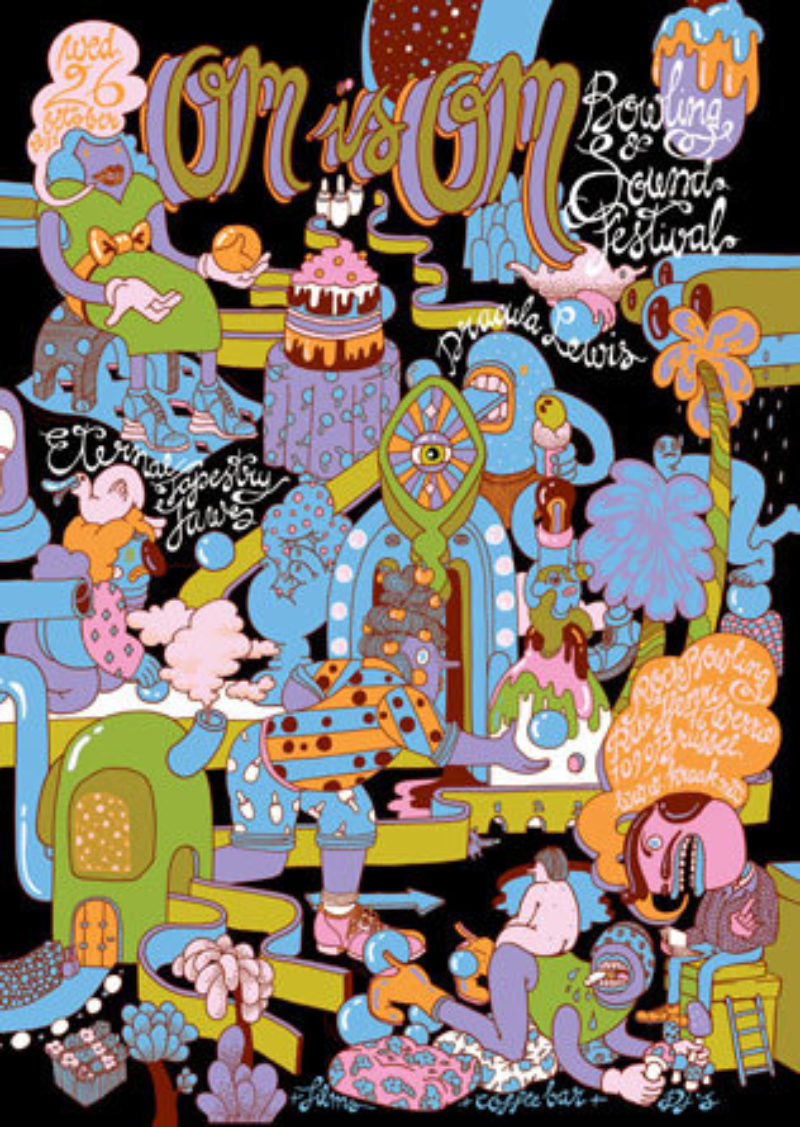 Dracula Lewis
Channeled through ancient Eastern-European battlefield dreaming Dracula Lewis howls fastidious drones and noise collages.
Eternal Tapestry
Epic psychedelic jam band opening new doors of perception in the tweens. Hazey and chaotic, loud and filthy. Wake up and cop out.
Jaws
Brand new ex-Excepterian Performance outfit, to be released on the Italian Hundebiss.
Desert Heat
Sweltering brain jams by one time power trio of Gunn, Nugent & Trucinski.