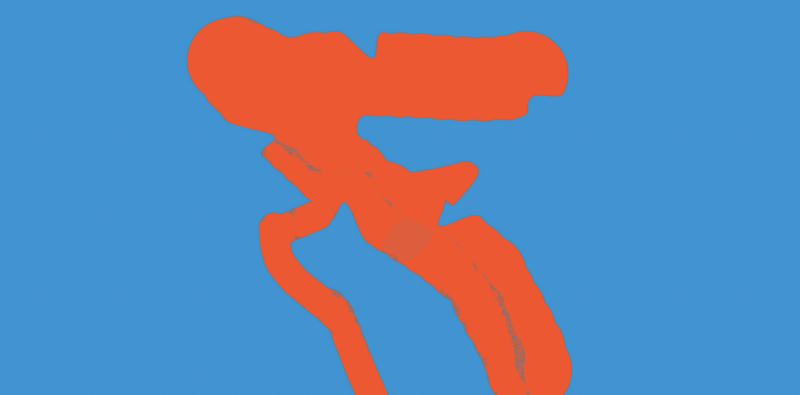 Fri. 28 May — Sun. 30 May 2021
Doors at 00:00
Sound Installed: A Proto KRAAKFEST Hang
Clarice Calvo-Pinsolle (FR), Clara Lissens (BE), Léa Roger (FR), Vincent Van Dijck (BE)
An extended weekend of experiential sights & sounds as mental-visual preparation for October's KRAAK Festival at Het Bos!
As an exercise in mental & physical prep for this October's KRAAK Fest, KRAAK and Het Bos jumpstart their collab with an exhibition (!) centered around sounds emanating from materials other than human vectors. Through Sound Installed, a small posse of artist-musicians will take over Het Bos and build worlds of sights and sonics to get lost in. Spouting clay fountains, reactive/reflexive magic, bizarre video'd dreams and drapes upon drapes of meaning: each room a realm of its own, each realm a peek into the possibilities that may arise this fall but with far less beer spillage.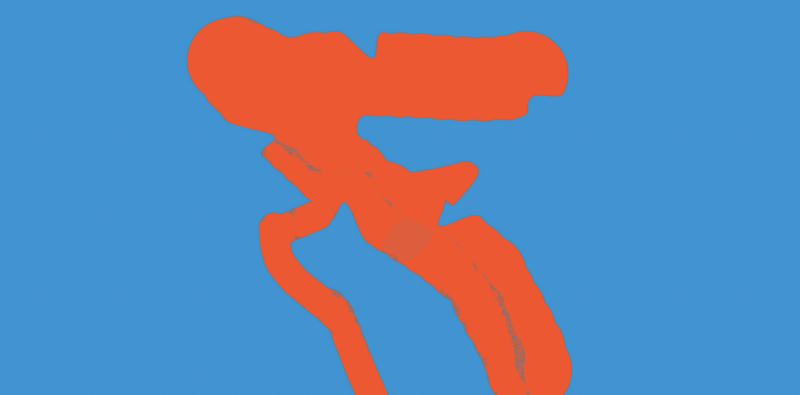 Clarice Calvo-Pinsolle
Also known as Lamina and an avowed Total Stooge, Clarice Calvo-Pinsolle's art practice strives for maximal sensorial outreach through a distinctive combination of expanded sound pieces and experimental sculptures. A graduate of Villa Arson and having recently completed residencies at Overtoon (Brussels) and GMEA (Albi), her continuous exploration of memory and spatiality invites viewers and listeners alike to second-guess their cognitive prisons and dive deep into alternate fields of perception. Clarice's latest installation work, where gnarled ceramic fountains and satellite dishes act as allies and vectors for her calibrated field recordings, opens up portals towards eerie sub-realities out of a synaesthetic dimension. A sip of the witches' brew and we're off.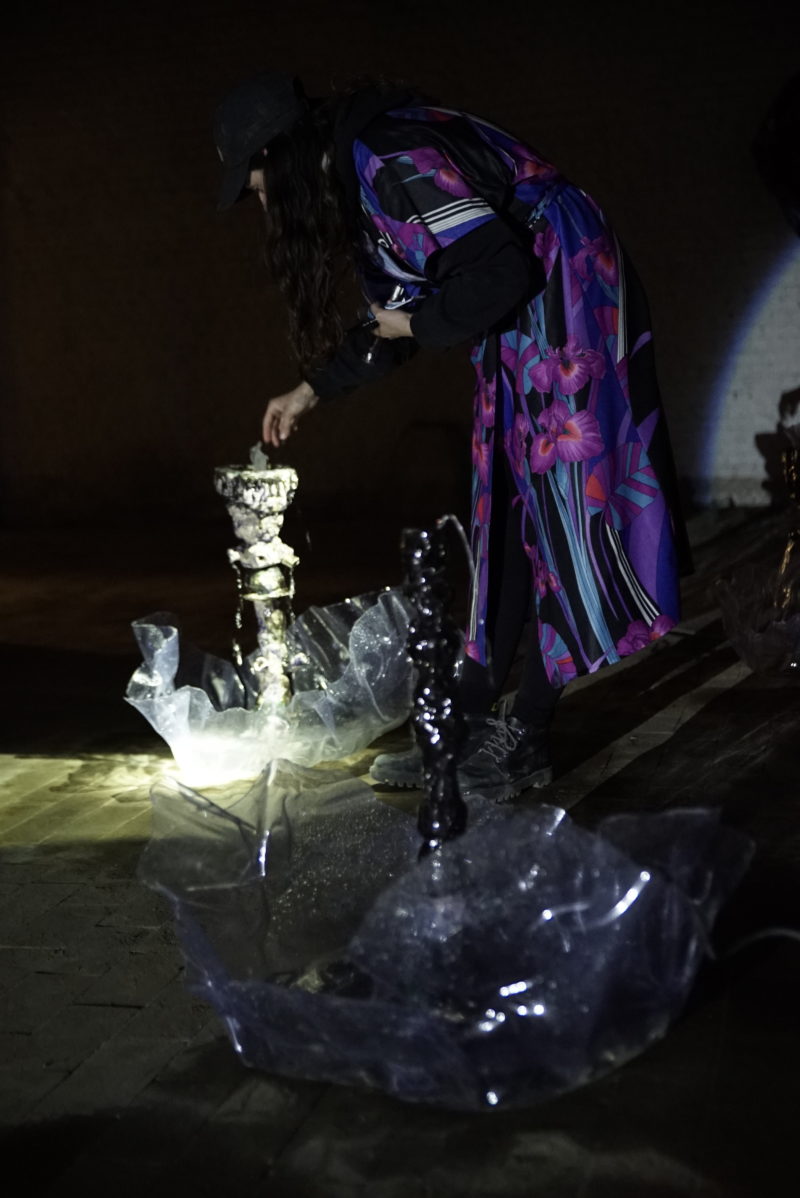 Clara Lissens
Multidisciplinary artist Clara Lissens is no stranger to the intersections of sights and sounds. A graduate of Sint-Lucas in Antwerp with academic forays into Estonian turfs, she has not only been constructing an artistic multiverse where performance and sound play prominent roles, but has also been active in the DIY music circuits with her sound labby project De Batteries (alongside fellow audiovisual jester Yasmin Van Der Rauwelaert). Her newer solo output mixes ideas of discomfort and Dadaism into existing pop canons, most recently through her self-released album Lilith as well as her Diviner EP on KRAAK's digital sublabel KRUT. Mystical bearings and a grab-bag of surreal sonic visions are at stake here!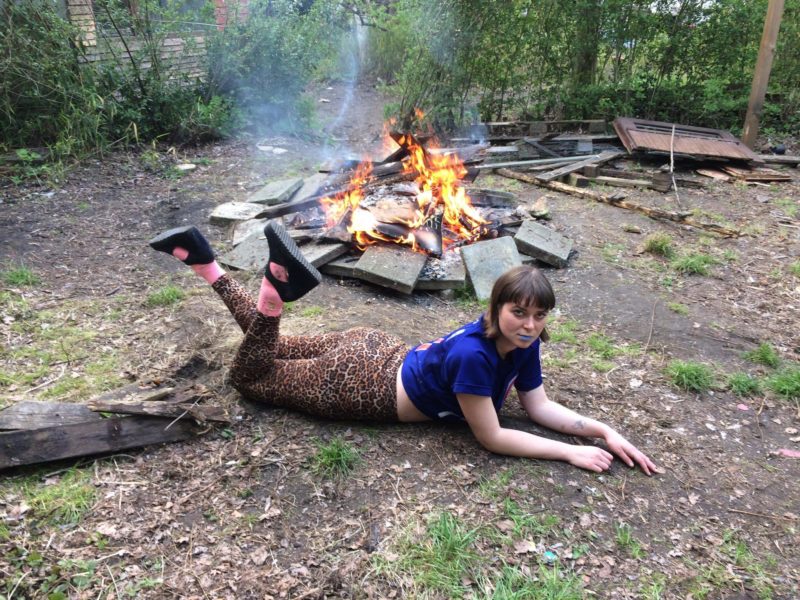 Léa Roger
Sound manipulator and harpist Léa Roger is a staple of the Brussels musical netherworlds, doing the rounds with projects like Guili Guili Goulag, Osilasi, Félon, and so on. Her focus on resonance, altered states of consciousness, energy fluxes and visual/psycho-acoustic phenomena have led to numerous projects and collaborations, such as those with the electro-acoustic collective Fenetre Ovale, the Canopée Music Improvisation Ensemble (CîME) and experimental radio with women in prison alongside Cabiria Chomel and Célia Jankowski. Her piece Remanence reveals the vibrational properties of light and sound in a literal way, rendering the invisibility of these elements palpable as their interplay engages the unwitting spectator to tap into the vibes. An exercise in communication through invisible fields - conversations can go deep here.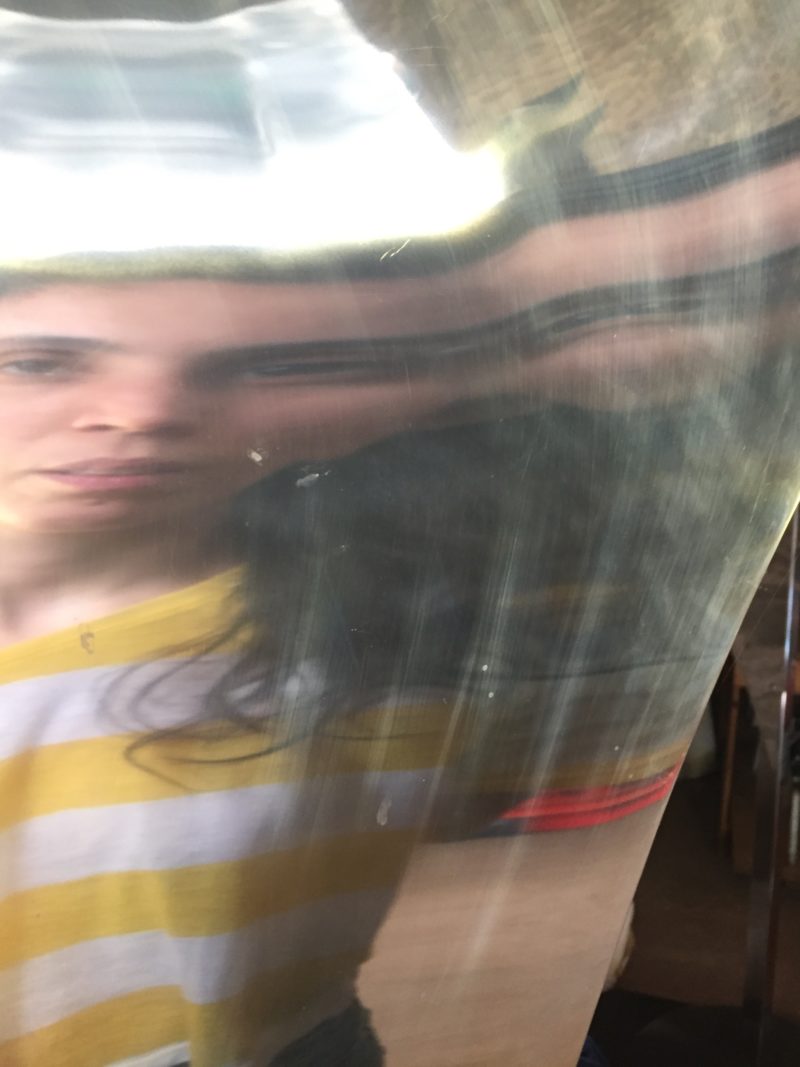 Vincent Van Dijck
Wuustwezel's very own Vincent Van Dijck makes cyberspaces, images, systems and music. Through code, composition and the occasional collaboration, Vincent Van Dijck looks for deeply human encounters in fictive digital worlds. He inhabits a parallel universe that is fluid, where shapes morph, sound and image fold inwards one another, and digital matter - via humor and a hyperpersonal attitude - becomes plastic, sensual and razorsharp. His musical alter-ego Karl Wille embodies these elastic principles, turning modern pop/trap canons inside out and displaying their guts in an ecstatic near-hysterical parade that feels damningly celebratory. More post-capitalist hymns, this time pitched all the way to 11.